Young Cheng 22 Lisle Street, WC2H 7BA
Young Cheng always comes up trumps in the mire of London Chinatown eating. We always ask for the '8 pound per head dish' menu which includes soup and rice and dessert, which the staff use as a barometer of how well you think you know your food. I don't know whether this is a popular Chinatown tactic, but ordering away from the 'Set Menu', that invariably serves up the over-sugared baby-food sweet and sour glop and 5th rate Peking duck with dried out pancakes is the trick to getting a really edible meal in London. I've come here before with an English friend and the waiters hovered around trying to guage my ethnicity before I had to ask for the 'real menu'. Its offputting at the best of times, being judged, its almost hostlie, but that's classic Chinatown service for you.

And now onto the eating:Red Snapper is something that I don't often see on Western menus, but the colour is breathtaking. Here it is, steamed with hot sesame oil poured over raw spring onion, ginger and corainder. It makes for refreshingly light eating, tempered by the salty soy steamed broth. The fish had been 'butterflied' somewhat to expose the bones, I can't work out quite how they did it.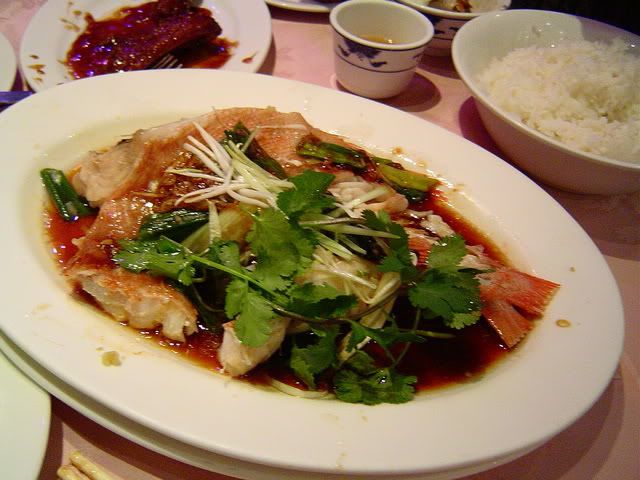 As you can see below, the trick here is to cram as much of the resulting parcel into your mouth
with a passing regard as to your dining companions views of your evident gluttony,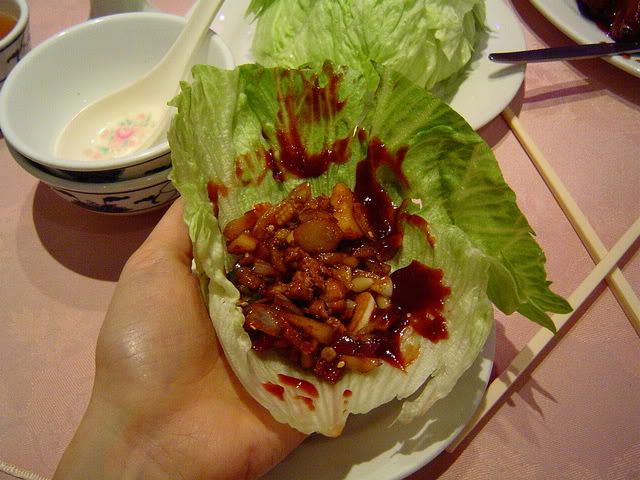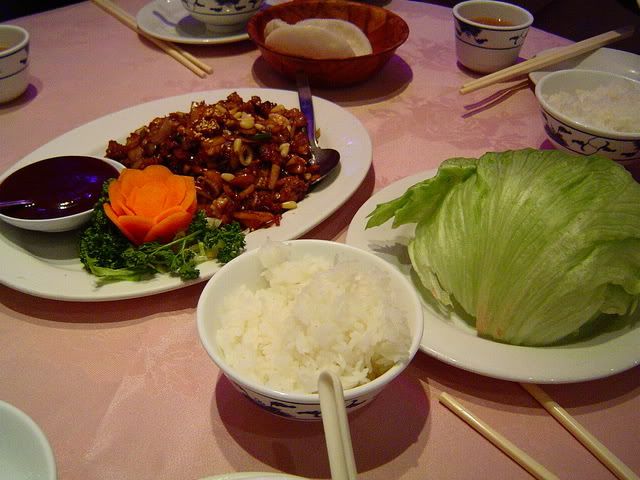 This is one of my absolute favourite dishes at Young's. Cabbage pork wraps. The mixture is a mix of
diced pork, baby sweetcorn and pine nuts sprinkled with sesame. The effect is one of crunch and munch.

There is a real caramelized taste and is served with rich, thick salty-sweet bean paste.